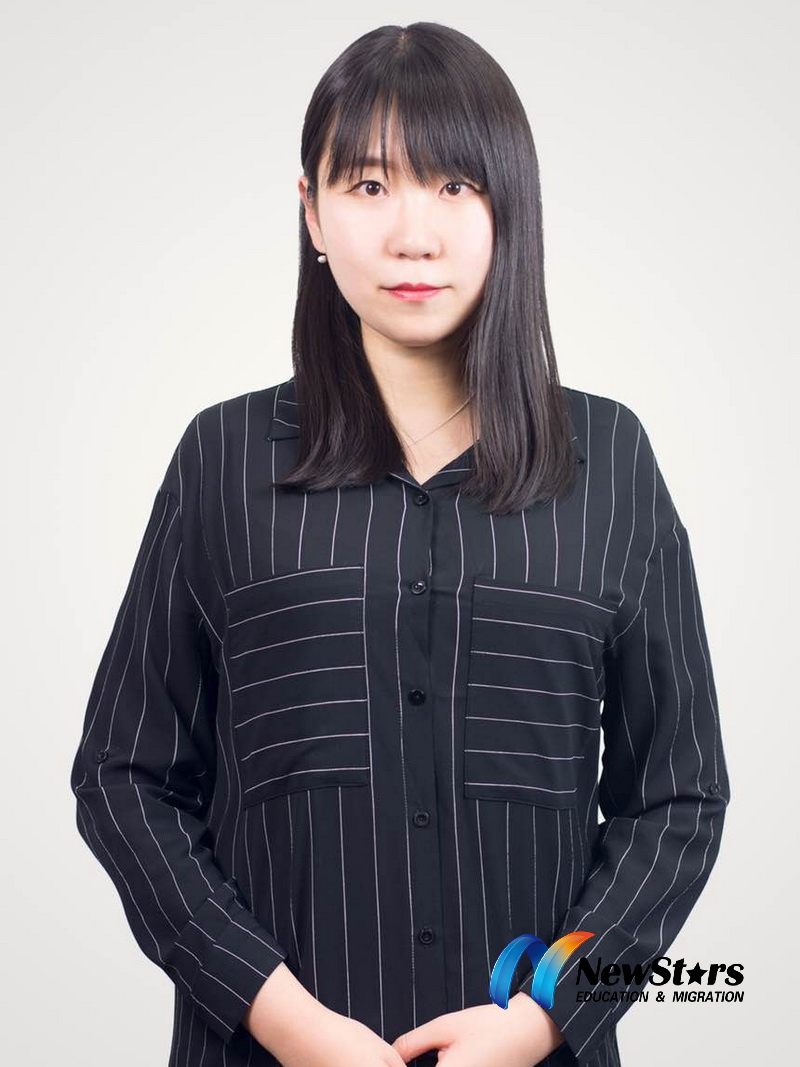 Faye 王菲
资深留学顾问 / 业务组长
---
Hello!大家好,我是NewStars纽星达教育移民的留学顾问王菲,是麦考瑞大学和新南威尔士大学双料毕业生。在校期间,就从事留学咨询申请等顾问业务,帮助了许多朋友完成了留学的心愿,我也从中不断地学习积累成长。毕业多年后,作为纽星达的一名全职资深顾问,负责的业务有初高中及预科大学研究生等申请和其他升学转学、偏远地区学习规划、签证申请、相关移民咨询和各类Appeal等。不论是留学申请还是移民打算,留学生们都要早做选择,尽早规划,才能朝着自己的目标继续前行。我的工作就是尽全力帮助每一位留学生们,为其私人定制留学移民规划,让他们能少走弯路,在异国他乡陌生环境中实现自我价值理想。我也希望成为每一位学生的坚实后盾、导师和朋友,在他们遇到问题和选择的时候可以为他们指明方向,照亮未来。越来越多的同学和家长选择赴澳留学生活,纽星达教育移民为你们保驾护航。
直接拨打电话/发送手机短信咨询
客户评价
---
yingyi chen 2021-03-23
Faye帮助了我很多,从我申请入学usyd到续签本科签证,都是Faye协助我完成。但凡是我提出来的疑问,Faye都会一一帮我解答,没有丝毫不耐烦。希望将来还可以继续合作。
---
俞卓彬 2021-02-09
很靠谱,谢谢! Faye
---
Yuexia Qiu 2021-01-29
I highly recommend Faye to everyone, as she is a professional consultant who guided me patiently and effectively to get my offer and COE within a week. I appreciate that she could always respond to all my questions very quickly.
---
Miranda Wang 2021-01-28
Faye is the one who has been helping me with my visa. She has showed great professionalism, reliability and also patience. I feel comfortable with asking her many questions and she is always willing to help me. When I handle my visa enquiry to Faye, I know she will try her best to take care of it, and I believe that's the biggest aspect for me to keep wanting Faye as my consultant. Thank you Faye, NewStars.
---
xiner lei 2021-01-25
Faye is the staff member who was working on my case. She is extremely amazing and patient. She definitely helps me a lot. If u have any problems related to ur visa, study or immigration , this is the right place to come.
---
Yile Lu 2021-01-25
Faye is the most patient consultant I've ever met. She was proactive and provided professional advices and services. Highly recommended.
---
Jody H 2021-01-22
Extremely satisfied with the help Faye provided! She offers the best advice tailored to your needs. Ms Faye's professionalism, attention to detail and knowledge of the changing migration landscape is invaluable to anyone seeking advice on migration matters. She is the one who could answer all the questions I had on migration and facilitate me with the process. I would highly recommend her to anyone who needs visa assistance.
---
Jeriel Wong 2021-01-15
The staff member Faye has been incredibly amazing with her job, she showed integrity by not only doing her job, but giving her full attention to do her job correctly, responsibly, patiently and attentive to the needs of her clients. She accomodates to my needs and responded very professionally all the time. I highly recommend anyone who needs advice in applying visa or enrolment for university. She is incredibly good at what she is doing.
---
xun li 2020-11-01
Professional agents, very nice and proper service.
---
Lin Yu 2020-10-25
Great service highly recommend! 谢谢Faye小姐姐高效又耐心帮我解决各种问题,从申请visa到选课都是她一手帮我解决. 棒棒哒 (Translated by Google) Great service highly recommend! Thank you, Ms. Faye, for her efficiency and patience to help me solve all kinds of problems. From visa application to course selection, she helped me solve it by herself.
---