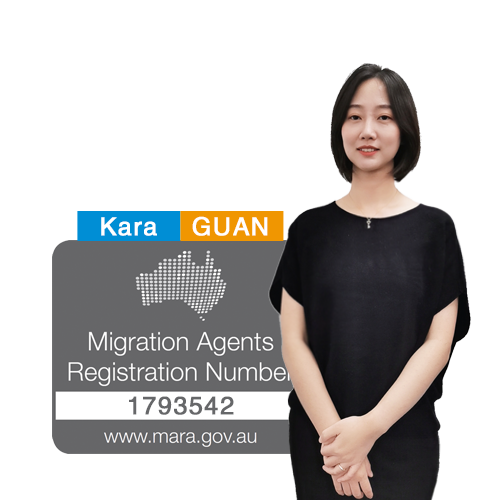 客户评价
---
xiao yun wang 2022-06-25
我非常感谢我的移民律师团队,Kara是一个非常认真非常仔细而且耐心的人,对于我的案子是非常繁琐的细节,需要一笔一笔进出银行流水去校对,因为面对的都是中国客人,所有的文件内容都要中英文翻译,去解释。所有环节都要面面俱到,真心不容易。在Kara细心的备案下,一次就过了!万分感谢!
---
Henry Rao 2021-07-23
Definitely a professional and efficient team. So much appreciation for my diligent and reliable agent, William and Kara. They have been working on my case for years and always updating the progress in time. No doubt, NewStars is the best choice!
---
Nicole Cui 2021-07-16
Ethan and Kara are very helpful and attention to detail. They review the materials and helps to check. The whole process of visa application is very smooth and much quicker than our exportations. Recomend!
---
Madeline QI 2021-06-12
This late google review is related to a complicated story that started in Feb of 2019. I was refused a 500 Visa application after the 485 Visa in Sydney and facing the condition of leaving Australia within three weeks. After getting a consulting from Alex Chen, I decided to appeal in AAT and reset my study and career paths in Australia. Thanks to the advice from the Registered Migration Agent Kara Guan, I started to prepare the appeal after lodging the case in AAT. Unexpectedly my case delayed to Oct of 2020 because of the Covid-19 after many times email inquiries from Kara. She is such an experienced migration issue expert who helped me to practice the questions that might be asked in the appeal again and again. Finally, we win the case in Nov of 2020. Everything is perfect and started to change after that. I got my new job in Hobart and the nomination of the TAS government in 2021. Thanks so much to Alex and Kara who helped me start my new life in Australia. I strongly recommend anyone for NewStars Education and Migration services.
---
M.N. Hasan 2021-06-12
Hi Kara (Kara Guan). you are amazing as in person as well as in profession. Thanks a lot for all the legal advice and moral support through out the difficult time with our AAT case and complicated visa process. Thanks to Alex and your team too. I wish you good luck and I would confidently recommend anyone for NewStars E&M services.
---