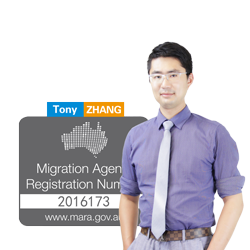 客户评价
---
Arthur Doyle 2022-11-22
Tony has been such a tremendous help on my journey to getting a green card. He always goes the extra mile to ensure that all the procedures have been followed, and regularly updates me on policy changes. The greencard process is not easy, but Tony gave me all the support and assurance I needed, and I am forever grateful to him. I highly recommend him to anyone that is applying for a greencard.
---
Amruta Iyer 2022-02-15
If you are looking for the BEST migration agents, without a doubt I will recommend NewStars Migration. My case was very complicated. But the guidance provided by NewStars was amazing. They review everything in detail and make the entire visa (PR) process seamless. I would like to mention that Tony Zhang was very patient and his documentation and review was so thorough that no queries were raised by the Department as he had made everything very clear for them.
---